Eric Strand, DAc, PhD, LAc
President & Founder
Eric is a 2001 graduate of the Oregon College of Oriental Medicine, and an eight-year veteran of the United States Marine Corps. Although his medicine allows him to benefit people with all disease patterns, his main focus is on women's health, pediatric medicine, and musculoskeletal disorders including sports and motor vehicle related injuries. He personally believes that regardless of the form of medicine you seek for healing, the ultimate commitment comes from within; you must have the desire to heal, otherwise no medicine can improve the quality of your life.
Dr. Strand has a clinical Doctorate Of Acupuncture, a Masters of Oriental Medicine, and holds PhD's in sociology and philosophy. When he is not practicing medicine, he is traveling the Pacific Northwest and beyond, enjoying scuba diving and teaching scuba as an Open Water and Advanced Skills instructor.
Dr. Strand is in clinic Monday through Thursday.
Daniel DesJardins, DC
Vice-President & Co-founder
Daniel is a 2000 graduate of Western States Chiropractic College, now Western States University, and has been serving the Gresham/Troutdale community since 2001. His strengths include his ability to perform gentle, yet effective manipulation coupled with a desire to educate patients regarding all aspects of their care. Daniel has a history in electronics engineering, computer drafting and a career in software development before he returned to school for pre-med in the mid 90's followed by his chiropractic education. Outside the clinic, he enjoys spending time with his wife, playing music, and a new hobby of building historically accurate wooden ships (1700-1900's).
Dr. DesJardins is available for patient care Monday through Thursday.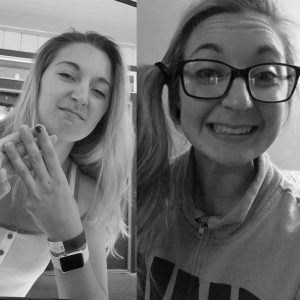 Kali VanCleave
Executive Assistant, Licensed CA
Aside from being a Super CA, Kali is the Executive Assistant (meaning she is in charge of keeping Dr. Strand on track); she makes sure things that need doing get done. Kali also manages the practitioners on the floor, manages the #socialmedia, helps with accounts receivable, and is the Balance Nation representative. #TeamKali
Erika is our littlest CA. After joining the team in August 2017, Erika has quickly moved up through the ranks, becoming a daily assistant to the practitioners. She helps to keep us all on time and up to date with current patient issues with their health. Outside of work, Erika likes to spend time with her husband and her dog travelling and enjoying the Pacific Northwest.